MAINTENANCE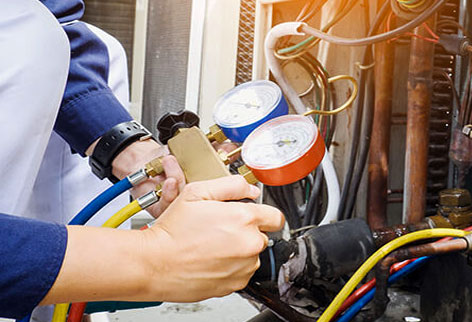 MAINTENANCE

Erv Smith Services Residential Mainentance Division provides a proactive approach to preventative maintenance inluding thorough cleaning, inspection and tuning to protect the investment of some of the most expensive equipment in your home; home heating and air-conditioning equipment. With our preventative maintenance you'll see;

• Improved Efficiency
• Lower Operating Costs
• Improved Operating Capacity
• Extended Equipment life
• Fewer Repairs
• Reduced Chance Of Inconvenient and Costly Equipment Breakdowns
We Service ALL BRANDS Of Equipment

Heat Pumps
Gas-Fired Units
Oil-Fired Units
Air-Conditioning
Humidifiers
Water Heaters
Air Exchangers
Fireplaces-Stoves-Inserts
Energy-Savings Agreement Protection Plan

Erv Smith Services provides additional benefits and support with our Energy Savings Agreement Protection Plan. For a year from the date of your agreement, should your equipment require service, the benefits of your emergency service will include;
Priority Service
24 Hour Emergency Service 365 Days Per Year With NO Overtime Charges
15% Discount Off Regular Rates On Emergency Repair Service
Inflation Protection
Agreement is Transferable
Systems Report
Call Today for details 715-836-8360 OR 800-472-8838
Duct Cleaning

Dust, dirt, pollen, animal dander and other airborne contaminants are pulled into your duct system every time the furnace or air conditioner runs. These contaminants build up inside the ductwork over time and can help make your duct system an ideal breeding ground for mold spores, bacteria fungus, mildew and other microbes. The removal of contaminants from the entire HVAC system is recognized by industry experts as the most effective way to eliminate air duct pollutants.

The HEPA-AIRE method used by Erv Smith Services assures you that your ducts are being cleaned with the most advanced source removal equipment available. This high-tech, state-of-the-art system is used by leading professional duct cleaners throughout North America and is widely recognized as the most significant breakthrough in duct cleaning equipment.
Dryer Vent Cleaning

The vent on a clothes dryer can become clogged with fine lint over time, causing the dryer to dry less efficiently and even possibly resulting in dangerous house fires. These hazards can be avoided by having your dryer vent thoroughly inspected and cleaned by our skilled technicians.
Call Today for details 715-836-8360 OR 800-472-8838

"Saving our customers money and keeping them
comfortable is our commitment to you."